Here are 2 promotions currently being held at ebay. Choose which suits you!
Its time for Rakshabandhan, and various stores are giving various offers, which I have been covering all this while. So, why would ebay be left behind. ebay India similarly like its previous Monsoon offer, is offering freebies for your purchase.
The offer is same as the previous ones, buy something and bill your total to a value and choose you free Gift. There are three category, Above Rs.1000, Above Rs.5000 and Above Rs.10000. For more info and coupon codes, have a look at this page.
-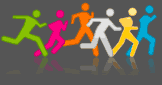 Friendship day Gift your friends Promotion : This offer is weird and I am not able to understand, I tried doing it and was unsuccessful. But there are many people who have got this successfully done and enjoying the benefits. Basically you have to gift your friends discount coupons and if they purchase you enjoy the discount yourself. Check this for yourself here.
Also, do let us know if you are successful in doing this and can provide us with more info on this through comments.
[This info was shared by Ritika, thanks Ritika for getting many things to me to blog about!
]
Stay UPDATED. Subscribe to freeGyaan via :
SMS Updates
RSS
Email